I've been listening to the debate from last January between Doug Pagitt, pastor of Solomon's Porch and Bob DeWaay, pastor of Twin Cities Fellowship.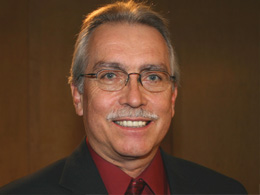 One word: painful.
Another word: Infuriating.
Imagine for a minute watching a match-up of a race car vs a dump truck. Each is good in its proper context. Each has weaknesses and each has strengths.
Trying to pit one against the other though?
Uh...
What would that match up look like? What would be the terms? We know who would win a straight race... we know who'd be able to move the most dirt.
All that to say, listening to this is an exercise in frustration, punctuated by some really cool moments (I literally felt my thinking shift when Doug gave a brief summary of some of his eschatalogical thoughts. I've been re-thinking my eschatalogy for a couple of years now and really appreciate the help. Thanks Doug!)
But here's the thing... I understand that for the most part Doug and guys like Brian McLaren simply don't play the same game as their critics. They consistently bless them, are kind to a fault, and refuse to engage them on their terms. I think, in general, it's a fine tactic that serves to do a couple of things, not least of which infuriate those critics...
The problem is, Brian takes a lot of flack for supposedly "ducking questions" (he's not really ducking anything, he's refusing to stipulate to his critics' terms of engagement... a very different thing altogether). Doug does much the same thing for the first half of this debate, winsomely engaging with an increasingly frustrated and bothered DeWaay (you can hear it in his voice) and while in most cases, I think it's a fine approach (one which I myself could take more often), in this case with Pagitt playing chess and DeWaay attempting rugby (Doug wanting to have a conversation, DeWaay wanting to nail Doug with his own words and supposed "occult" practices of the emerging church), I found myself just wishing Doug would throw an elbow for pete's sake.
I imagine that if I knew neither of these guys, I would think Doug too smart for his own good and DeWaay absolutely unable to think outside of his categories and present theology, and ploddingly dull (sorry if it sounds harsh... but it's truly what I couldn't help but think as I listened).
Finally about halfway through, Doug starts (winsomely) landing a lot of blows, though, to be honest, I don't think DeWaay notices or is listening. He's just waiting to bring up his next concern to Doug. Doug answers his "concerns" and DeWaay repeatedly mumbles "Well... I just don't agree" or somesuch. I think in a "real" debate, that would be scored as a Chuck Norris to the solar plexis.
After having listened to this (almost 2/3s through), I feel compelled to answer some of it. I probably shouldn't, but hey- it's my sickness right now.
In the meantime, here's the debate. See if you don't see what I'm saying. It's like a hummingbird vs a giant tortoise- a crazy scene, but fascinating in its own way.